Used For
The Quantum Furnace is used to smelt Quantum Ores into ingots, which can be used to create powerful new weapons and armor.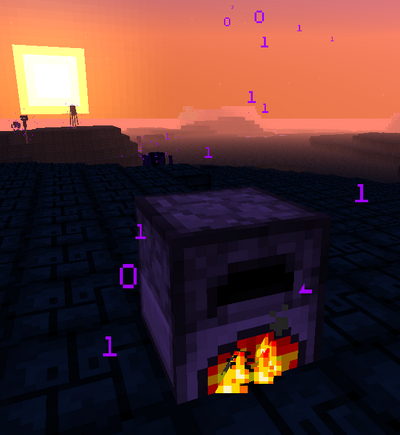 How to Use
Identical to the Overworld Furnace, simply place Quantum Ores in the top slot, and Quantum Coal in the bottom slot, and retrieve the output at the right.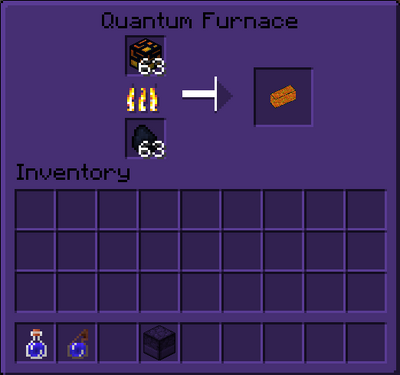 Recipe
Quantum Furnace Recipes
All Quantum Ores can be smelted into ingots in the Quantum Furnace.
In addition, the following special recipes work in the grinder:
Time Log -> Quantum Charcoal
Quantum Metal Dust-> Quantum Metal
Fiery Dust -> Fiery Ingot
Shadow Dust -> Shadow Ingot